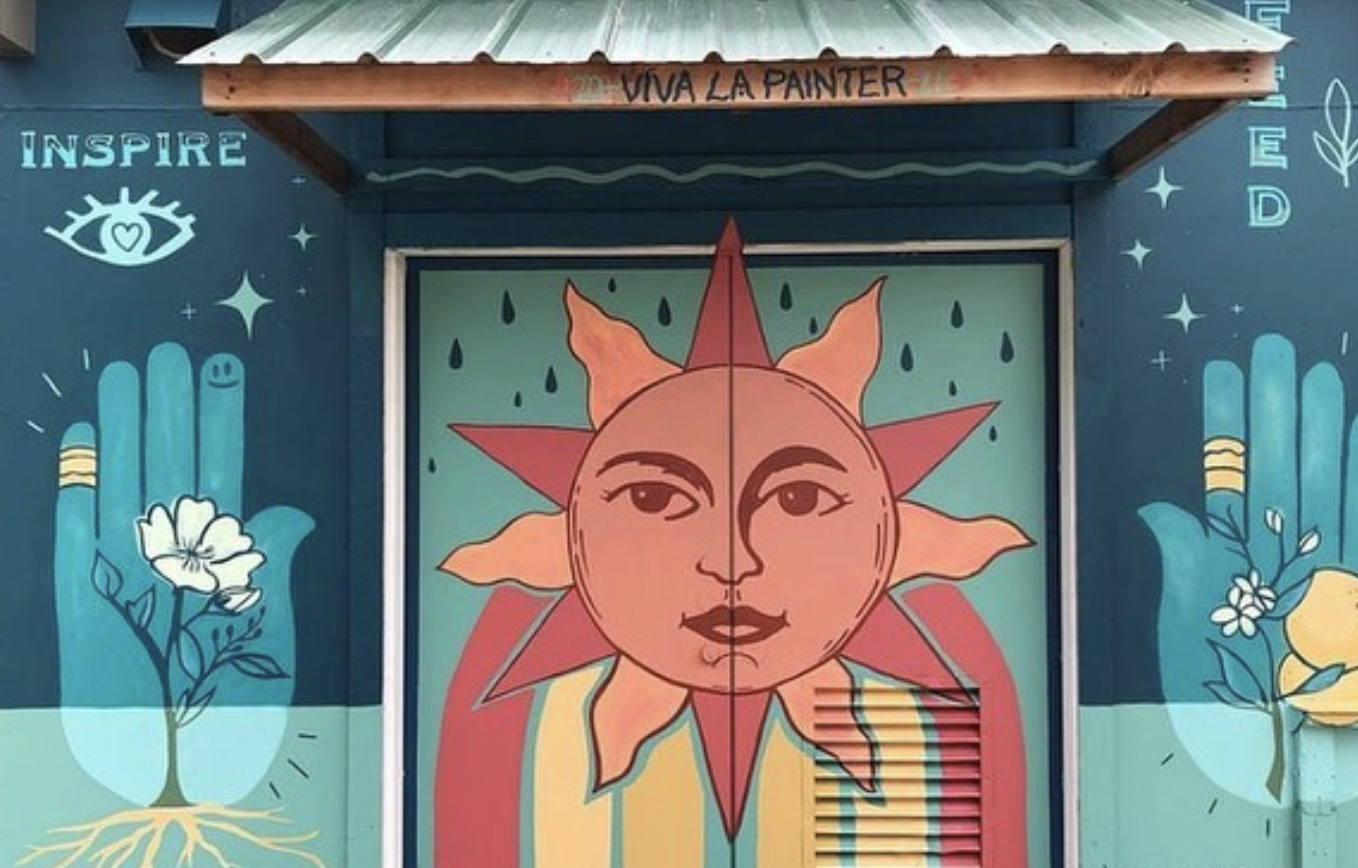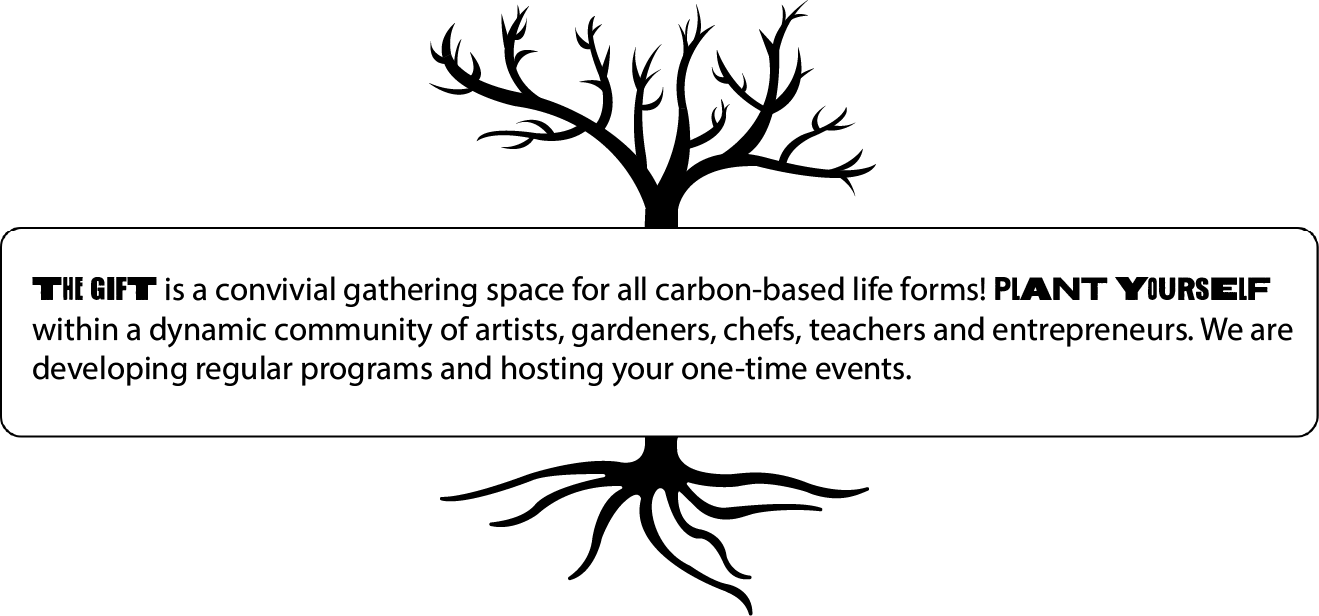 The GIFT is offering FIFTY mini-grants of $200 each to support projects and programs at The GIFT!
Teach a workshop,
host a book-signing,
sing your song,
perform your play,
build a bench,
plant pollinators,
feed us your culinary creations…
…in short — blow our minds!!
The GIFT is an Opportunity for Authentic Connection…
At the beginning of the pandemic, between lockdowns and shortages, being home with my family enforced a reckoning of my priorities as an individual. As the months of pandemic life progressed I also began to recognize a community that is starving for connection…
The Gift is my opportunity to battle against the feeling of learned helplessness that the pandemic is forcing on me in every aspect of my life. I cannot battle an invisible enemy, but I can pull weeds, or pick in the garden, or clean out a building, or just functionally DO something that is outside of my head and my home. These micro-actions allow me relief from an overwhelming feeling of being stuck. By being part of the gift, I'm able to foster ways to feed the souls of my neighbors through activities, events, and work days.
~ Tiana Paulsen